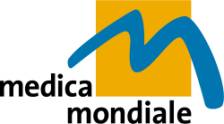 Acknowledgements
I like to acknowledge the following organisations for their role in making this workshop become a reality:
The German Federal Foreign Office and its "Aktion Afrika" for funding this project without which this project would not have been possible.
The German Embassy in Monrovia for its hospitality, for kindly allowing the premises to be used for the workshop and for sponsoring the closing ceremony.
The NGO Medica Mondiale for their cooperation and support.
The Liberia Broadcasting System for allowing their technical facilities to be used.
Bettina Ambach, Project Manager